Say Hello to
your Technology
Success Partner
Goodbye to the way it used to be...

Security means everything to your business, and it is our top priority. That's why we make sure that the IT solutions we provide help keep you secure and your data protected at all costs.

We plan for success, we make your current technology work better. We have years of experience working with different solutions. We plan everything you need in order to run your business effectively and stress-free. We won't let you down.

Once we know your business IT like the back of our hands, we begin designing and monitor network infrastructure that allows technology to work around you – so you can easily get from where you are now to where you want to be.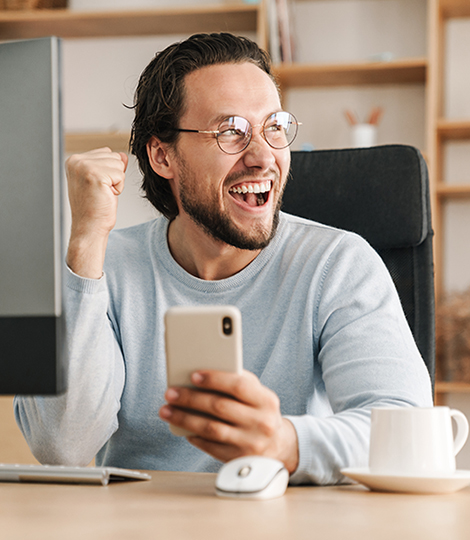 Founded in 2012, Keys Tech Service started as a computer repair service. Over the years we added additional professional services to accommodate the increasing demands of technology for our friends and neighbors here in paradise!
Keys Tech Service is operated by experienced professionals (not amateurs) who believe that our customers are served best when we provide excellent service and focus on providing the best technology experience.
When it comes to addressing your business technology needs, we're not your average Joes. We are changing the way companies think about IT by showing them how to properly leverage technology to be more effective and profitable. Technology is always changing for the better – are you taking full advantage of those changes or being left behind?
Helping small and mid-size organizations drive efficiency and productivity by making sure the systems they need are fast, reliable, and secure. We take the process a step further than others by working with our clients in a more comprehensive and business-minded way.

Are you ready for a better,
More productive business?
Managed IT services for your succes
What customers are saying!
I've worked with Keys Tech Service for years and years for the variety of businesses family owned and my experience has always been reliability, friendliness, quality and competitive pricing and is why it's the company I hired to do all of my IT work for the soon to re-opened Island Grill in Islamorada. It's a winning company!
They did a great job installing camera system for me and when we needed him to help us with the system 2 yrs after install he was there for our business thank you!
We have always had prompt and good service from Keys Tech Service. They have helped us through several serious issues and updated our computers.
Keys Tech Service has been our go-to tech hardware & software source for years...Keys Tech Service is always willing to show up & get us to the next level of technology...
We realize you have many options when considering an IT partner, we are thankful for your kind consideration.
Delighted to make your acquaintance!